The Jacob S. Zweig Excellence in Service Award
We are proud to recognize high school & college students who have demonstrated outstanding dedication and commitment to community service.
These students are leaders who have worked diligently in their support of In Jacob's Shoes and the community.
The  Award Recipients of the
Jacob S. Zweig Excellence in Service Award
for the 2016 - 2017 School Year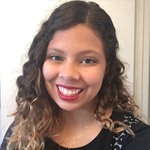 Nicole Untch-Ripoll has been a volunteer at In Jacob's Shoes since August 2016. She was connected to the organization when she was searching for a community service project that not only would be a great cause to advocate for, but would be accessible for her 15-year-old brother who is a special needs student and the organization fit perfectly for both. Nicole started the route many volunteers start with, clean shoes for hours at a time in the warehouse, but quickly got involved with other projects. She participated in the 2016 Back-to-School from set-up to helping kids find the shoes they could wear to school. Nicole also brought the youth from The Church of Jesus Christ of Latter Day Saints in Tamarac to clean shoes at In Jacob's Shoes, cleaning over 65 pairs of shoes that they had collected in their community. Nicole brings her friends from the College Academy and Broward College to volunteer after classes on many occasions to organize and sort some of the many shoes that groups of volunteers clean throughout the week.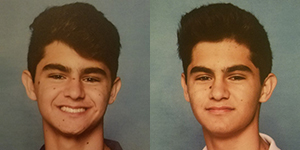 Jordan & Brandon Weinstein are 17-year-old twins and juniors at University School in Davie. They were inspired to start www.click4cleats.org in 2014 when they went shopping with their parents for lacrosse equipment. They quickly realized that not all kids can afford to participate in sports, one of their greatest passions. The brothers created the charity to provide shoes to families in need. To date, they have collected over 1,800 pairs of shoes, which go to In Jacob's Shoes for refurbishment and sanitizing. They have partnered with organizations such as: YMCA, DJ Irie Foundation, Afterschool All-Stars, Denny's Kids, Camp Winadu, Jacobson Sinai Academy, and Brauser Maimonides. The boys will tell you that "nothing means more to them than seeing the smiles on a child's face when they receive a new pair of shoes. It's the best feeling in the world." They have been featured on the cover of the Miami Herald for their work in the community and speak regularly at schools in Dade and Broward County about their mission. Both boys are interested in business and government. They like spending time with their friends on the beach, share a passion for sports and their dogs, and of course, giving back to the community.
The  Award Recipients of the
Jacob S. Zweig Excellence in Service Award
for the 2015 - 2016 School Year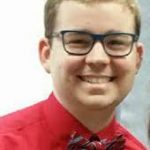 Cody Eads is a 21 year old senior at Florida Atlantic University majoring in Social Work. Cody first volunteered with In Jacob's Shoes in the summer of 2015 as part of a FAU Student Government Service Saturday Event and immediately started collaborating with
the organization. His most rewarding and memorable experience with In Jacob's Shoes was the Broward County Schools Back to School event. In addition to his work with In Jacob's Shoes, Cody works with FAU's Office of Annual Giving as a Student Caller and as the Chairman of the Senior Class Giving Campaign. Off campus, Cody enjoys bike riding, the beach, and playing with his dogs. After graduation, Cody wants to work for a Non-Profit that specializes in Child Welfare. This is one of the main things that attracted him to work with In Jacob's Shoes.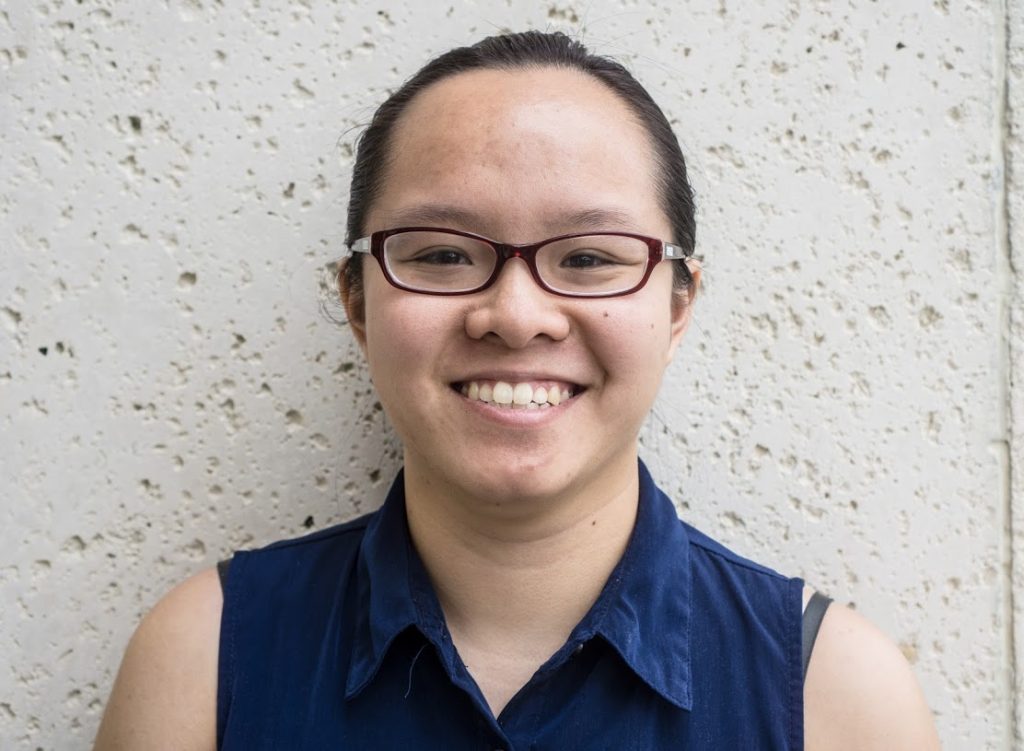 Christine Luong is a graduating senior at Florida Atlantic University with a major in Biology and looks forward to attending medical school in the future. Christine enjoys reading, arts and crafts, and participates in numerous clubs on FAU's campus such as the American Medical Student Association and the Owls Archery Club. She is also a volunteer with the Boca Regional Hospital's emergency room. Christine was introduced to In Jacob's Shoes through the organization Students Advocating Volunteer Involvement (SAVI) during one of their Days of Service. She wanted to continue her work with In Jacob's Shoes and quickly became involved with cleaning and organizing shoes and helping in the warehouse. Christine's most memorable event with In Jacob's Shoes was the Back to School Event where she provided children with new shoes for school.
The Inaugural Award Recipients of The
Jacob S. Zweig Excellence in Service Award
for the 2014 - 2015 School Year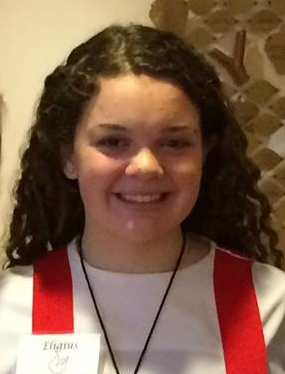 Jessica Girard is a freshman at North Broward Preparatory School on an academic scholarship.  She consistently achieves High Honor Roll recognition while maintaining her base load curriculum of honor classes. Jessie has played soccer and lacrosse in both local recreational leagues and school teams. She loves music and played the violin throughout middle school, but Jessie's true passion is horses and her equestrian activities.  She has competed in numerous shows, and her developing jumping skills have earned her awards at several of these expositions.  She aspires to one day be an equine veterinarian. Jessie has participated in beach clean-ups, visited senior citizen facilities, volunteered with Boca Helping Hands and has volunteered at a community garden. But Jessie is most proud of the work she has performed for In Jacob's Shoes, and she is happy to contribute to making a difference in the lives of others in this very unique and special way.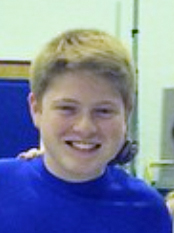 David Isenberg is a 16 year old, sophomore student at Pine Crest Preparatory School. David chose In Jacob's Shoes for his mitzvah project when he was 13 years old for his Bar Mitzvah, and he has continued to support this organization for the past 3 years. During this time, he has held a bake sale, set up additional drop-off sites around the community, collected shoes and volunteered at the cleaning facility. Since starting high school, David has brought In Jacob's Shoes to the Pine Crest campus by organizing many shoe collections and a shoe cleaning day at school. Because of this exposure, the Pine Crest Spanish class and senior classes have frequently visited the cleaning facility to volunteer. David is continuing his volunteering with In Jacob's Shoes throughout his high school career. David also volunteers for JAFCO, an organization that In Jacob's Shoes also supports.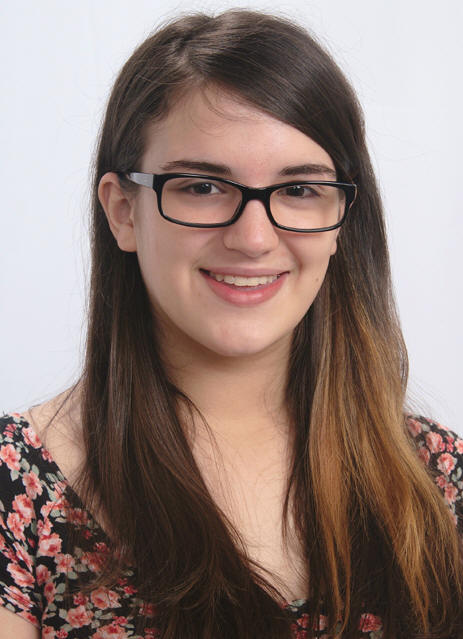 Tiernan Ramer started collecting shoes in 2013 when she was 12 years old. When she heard about In Jacobs Shoes and learned that kids in her own community were in need, she knew she had to help. She has currently collected just shy of 3,000 pairs and was named one of Mattel's Top 5 Young Philanthropists in the nation, winning a $1000 donation to In Jacob's Shoes. She has enlisted her school, the Plantation Police Department, the Plantation Athletic League, the Lauderdale West Retirement community, her Crossfit Gym and several other clubs and local businesses to collect shoes. Tiernan personally thanks everyone who donates on her Facebook page "Tiernan's Soles" which has inspired many to share her page and
donate. She loves to sew, is a HUGE Walking Dead fan and is active in her drama club. For the past year, she has also been training as a Jr. Olympic Weightlifter and is looking forward to her next competition in May.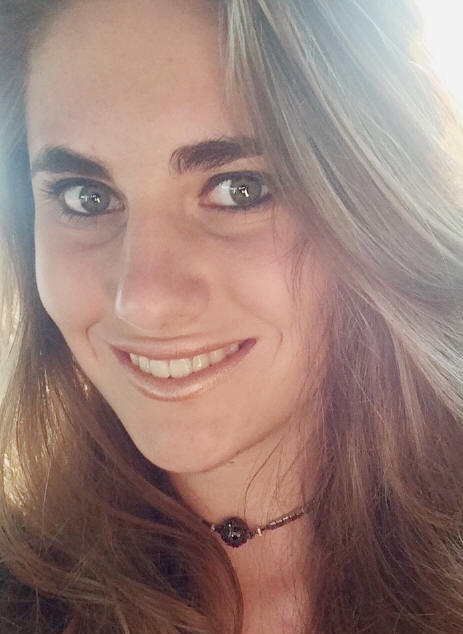 Madison Siciliano is a freshman at American Heritage School. Madison has been volunteering with In Jacob Shoes for the past three years, and she has been involved in shoe collections at American Heritage. Distributing thousands of shoes at the back to school event last August is one of her most impactful memories of volunteering with In Jacob's Shoes. She has also worked at the In Jacob's Shoes warehouse cleaning shoes and has volunteered at events and school functions to collect shoes. Madison wants to thank In Jacobs Shoes for giving her the opportunity to reach out and help so many people. Madison loves horses and has ridden equestrian since she was a young girl. She is passionate about the pre-law program she is taking at school, and she is very driven in her academics. She looks forward to volunteering and committing her time to In Jacob's Shoes for many years to come.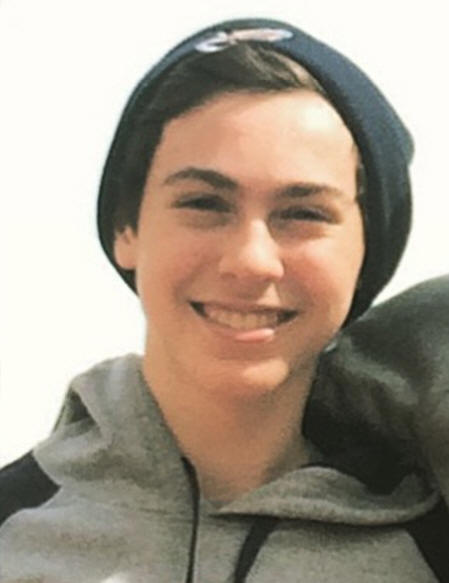 Mason Wasserman is a 15 year old freshman at North Broward Prep. He has been involved with In Jacob's Shoes since its creation in 2009. From his days in elementary school, Mason has volunteered for In Jacob's Shoes in a multitude of ways by collecting shoes in carpools, cleaning shoes throughout the summers, and working at many charity events. He dedicated his mitzvah project to In Jacob's Shoes and collected over 300 pairs of shoes that summer. Mason collects shoes all year round and has collected over 700 pairs of shoes, backpacks and sports equipment. With each shoe he cleans, collects, and donates, Mason has shown his unending passion for volunteering and In Jacob's Shoes. As one of In Jacob's Shoes original youth volunteers, Mason hopes to continue making the same impact on the foundation in the future. Mason has played hockey for the past 7 years and was the assistant captain on his team at North Broward. He also plays basketball and ran track. Mason was a member of the National Honor Society all through middle school and intends to continue through high school.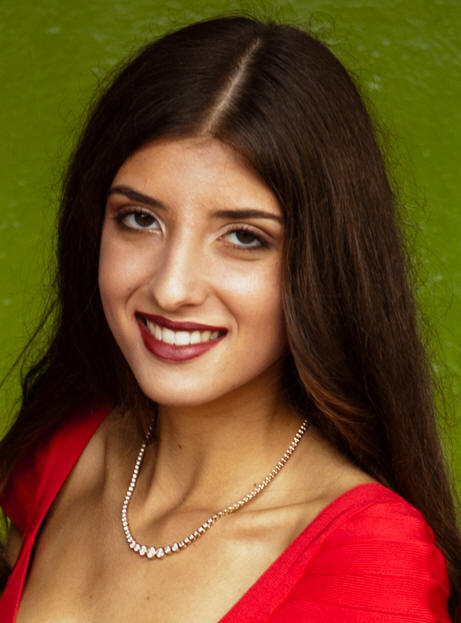 Jamie Zipper is a 16 year old sophomore at Pine Crest High School. Jamie has volunteered at In Jacob's Shoes for 2 years and has always felt connected to this charity because her twin brothers were classmates of Jacob's.  Jamie organized cleaning days with peers, organized shoe drives and collected silent auction items for the annual fundraisers. In lieu of gifts at her Sweet 16 this year, she requested donations to In Jacob's Shoes, raising close to $3000. Jamie also volunteers with Creative Kids Care Inc., Boca Helping Hands and Florence Fuller Child Development Centers. Jamie is active with the Pine Crest Community Foundations Club, a member of the Pine Crest Varsity Track and Cross Country teams, secretary of the sophomore class board and a member of the Beta Club, the Art Club, Debate Team and Teenage Political Club. She enjoys sketching and her work was chosen for display at the Hollywood Art and Culture Center.